Everything about the coffee plant
The coffee plant is one of the things that many coffee lovers are not familiar with. You may be a little surprised to see that it is possible to grow and propagate a coffee tree at home and in the apartment or not? If so, what is the price and cost of this work and there are so many questions.
In this article, after a general understanding of the coffee plant, we will teach you how to grow and propagate it. So join us to know Everything about the coffee plant.
Everything about the coffee plant
What is a coffee plant?
When it comes to the coffee plant, the challenge is whether it is a large tree or a shrub that can be grown indoors.
In fact, this wonderful plant, which is known by the practical name of Coffea, is considered as one of the flowering plants that belong to the Ronasian family and is a very large tree with a height of 3 to 10 meters.
So if the coffee plant is going to grow to this height and form a giant tree, then why talk about growing it at home.
In fact, it is true that this plant has a high growth rate, but a very common issue about it is that in coffee fields, for the convenience of harvesting coffee fruit, it is shortened and kept in the form of a plant.
How to grow and propagate coffee plant
As we know, every plant needs to observe certain conditions for its growth and life, so that it can be cultivated, whether it is in an apartment, as a houseplant or on a farm.
Before we get into that, we need to know that all parts of the coffee plant except the ripe beans are poisonous and that eating them can be very dangerous for both humans and animals, so if you want to cultivate this You have the plant, pay close attention to this issue.
Symptoms of poisoning with this plant are generally diarrhea, vomiting, nausea and the like. In case of more severe poisoning, these symptoms turn into seizures, high heart rate, which can even lead to death.
if you click on this link, you will redirect to:
Gardenmag.net
Check out the Gardening Tips on Gardenmag.net : Introduction of types syngonium and caring methods
When we look at the birthplaces and major cultivators of this plant in the world, namely Brazil, Ethiopia, Colombia and Indonesia, then we can find many answers to our questions about the right conditions for the growth and reproduction of this plant, only All you have to do is create an environment similar to the climate of these countries for your coffee plant.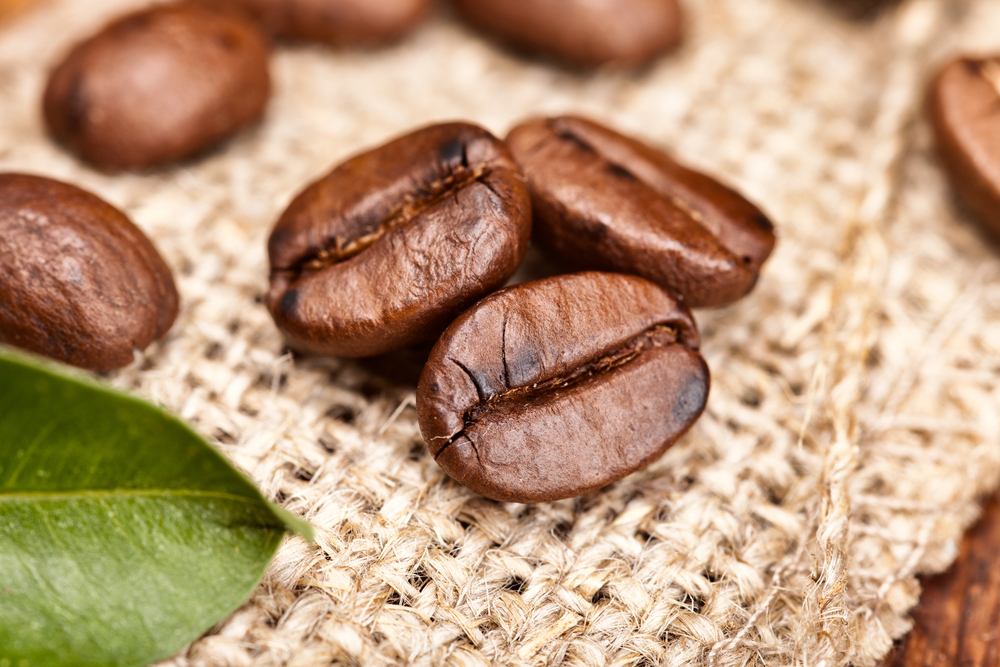 What are the types of coffee tree species?
It is very difficult to introduce the species of coffee plant one by one, because there are so many of them, but in general, there are two species among all of them, which you have definitely heard a lot about. Are the most common types of coffee; Arabica and Robusta
There are so many differences between the two species of tree that we will introduce them to you as a title:
In terms of climate sensitivity, Arabica is definitely very weak, but on the contrary, Robusta has a strong plant.
Arabica fruit has a much better taste than Robusta and therefore has a higher price.
Robusta is still more resistant to pests than Arabica.
In terms of fruiting rate, Arabica coffee plant gives less amount to Robusta.
Arabica grows at lower and humid temperatures than Robusta.
Check out the Latest coffee tips on the coffeemag.ca : Properties of coffee oil for body health and beauty
Suitable conditions for the growth of the coffee tree
Suitable soil: Coffee plants generally like acidic soils, and if you have a problem after planting that the plant does not flower, it is better to add organic matter such as spaghetti moss to increase soil pH. If you plan to plant this plant in a pot, the soil in the pot should be rich in peat moss base with excellent drainage.
Ideal light: The coffee plant is one of the lower plants among the forest plants and is actually located under the tall trees of the forest and grows, so in fact we are going to provide the environmental conditions for the growth of this plant. We should do the same and not expose this plant to direct sunlight, because its leaves will burn easily. So the best place to put this plant is behind a window light.
Watering of coffee plant: In the forests of countries such as Brazil and Indonesia, high rainfall occurs and therefore it can be easily understood that to grow and maintain this houseplant, you need to do regular and timely watering and never leave Do not let your soil dry out, but also avoid turning the soil into a swamp.
Suitable temperature: You can use a little higher than the allowable temperature in the maintenance and growth of this plant and experience faster growth, but if your intention to keep this plant is flowering and fruiting, the high temperature for it at all It is not suitable and the temperature is between 20 and 25 degrees during the day and 15 to 20 degrees at night.