History of the first Coffee Grinder?
What is the history of the first Coffee Grinder? Since the ancient Ethiopians, in 800 AD, people have ground coffee beans to a fine consistency to enjoy the delicious beverage they discovered. Ethiopians have had a very long and intimate relationship with coffee, which is almost a religious experience in itself, and they also know countless ways to prepare it. Here is history of the first Coffee Grinder.
 Ethiopians
To this day, Ethiopians take their coffee very seriously and even host a dedicated coffee ceremony that roasts fresh green coffee beans and creates an intoxicating hint of coffee aroma before being served the best coffee.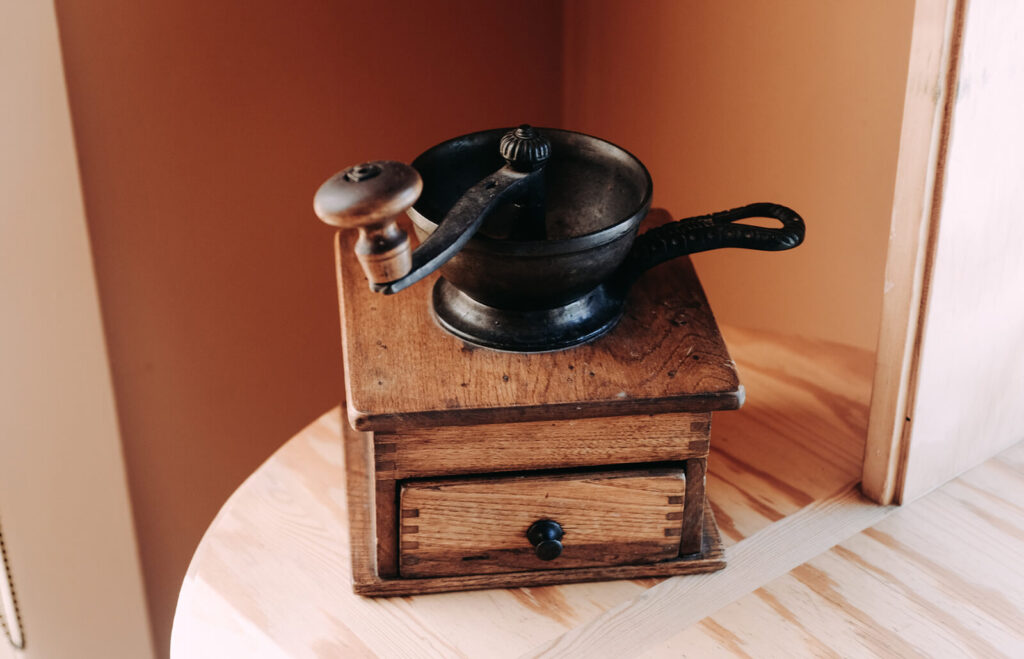 Mortar and Pestle – The Original Coffee Grinder
It wasn't long after coffee was discovered as something we could consume in various ways that people began to experiment with it. Part of these experiments consisted of grinding the coffee cherry pits, not to mention boiling or roasting them. Can you imagine being there when the first person discovered what happens when you actually roast coffee beans over low heat?
 Wow!
Since these mortar and pestle combinations were the earliest versions of coffee grinders in our history, they were used more out of pragmatism. As you will see, they had not yet entered their highly decorative stage.  However, certain stones or pieces of wood were chosen to fulfill its purpose; obviously people must have had their favorites. You could say that this was the beginning of "style" when it comes to coffee grinders.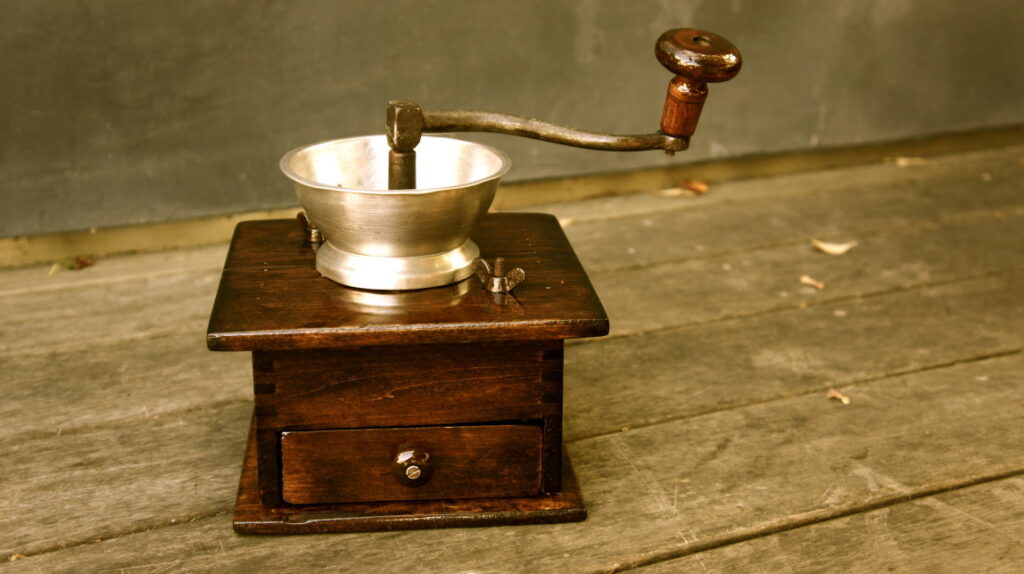 Check out the Latest coffee tips on the coffeemag.ca : How to brew coffee by Kalita Wave coffee maker?
Pulverize coffee
These items were no more valuable than an ordinary fork or spoon today.  It could be assumed that if there was something magical about the coffee, the mortars also had a special aura.
 Introduction of the coffee grinder
What is the history of the first Coffee Grinder? To go much further back, the term mill was used by the Greeks around 1350 BC. C. Introduced. For the sake of clarity, a mill is defined as a machine that grinds a substance into a fine powder.
Mini grinders
Coffee grinders were developed, as mini grinders for grinding coffee. What is the history of the first Coffee Grinder? Mills can be quite large and very powerful. You work slowly and steadily, and that's an important point because that also applies to coffee. We don't want our coffee to be ground too fast. A coffee grinder is a small grinder compared to a huge bean grinder, as shown above.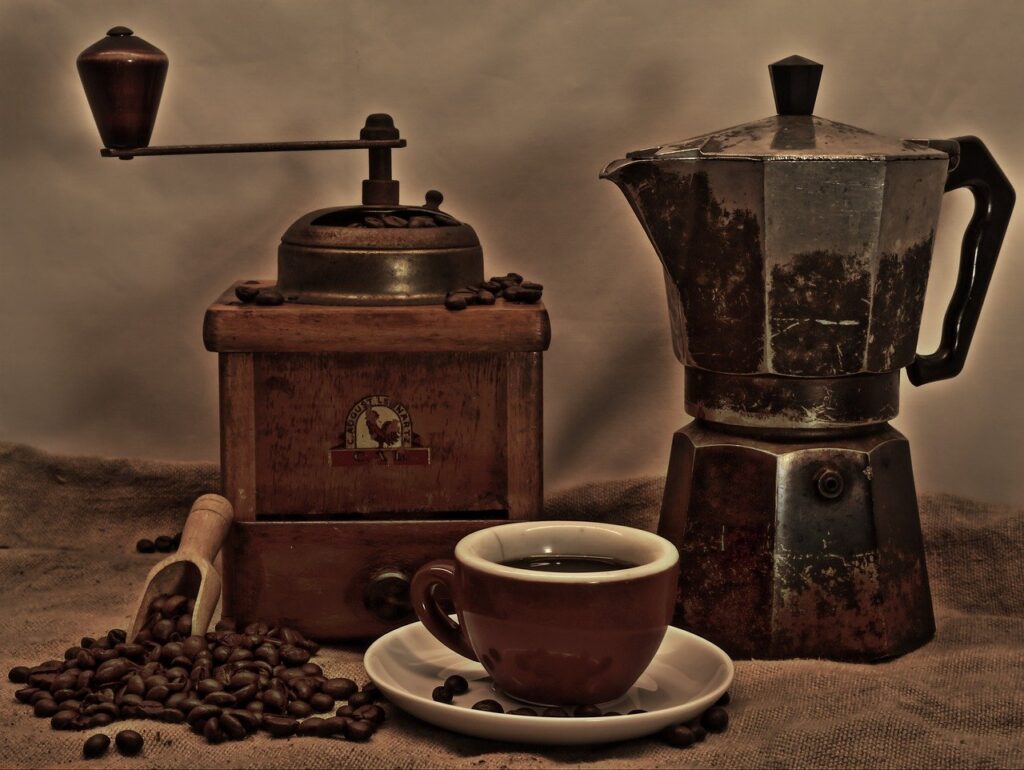 The first spice mill: Turkish and Persian coffee
Turks treat coffee like Ethiopians with great respect.  Coffee is very involved in your daily life and even comes to your wedding ceremonies and many other events.
if you click on this link, you will redirect to:
Gardenmag.net
Check out the Gardening Tips on Gardenmag.net : Ever wondered about the blue lagoon is a geothermal spa in southwestern Iceland
Innovative design
The mills were (and still are) wonderfully made. They are sold all over the world, and many imitators try to capture authentic Turkish and Persian design elements that have been around for hundreds of years.  They introduced a functional grinding jar, as well as other new types of handles and hidden pockets.
Coffee bean roasting trays
This was also around the same time that Middle Eastern kitchens were updated to include things like coffee bean roasting trays, which slowly roast roasted beans over a flame, and are also intricately designed. Not only that, but great lavishly decorated and handcrafted Turkish serving sets began to appear and soon coffee is very "your" drink amongst coffee and spice mills, unique serving sets and coffee makers.