Do you know How to make coffee ice cream?  Coffee is a versatile component that may be used in cakes, cookies, chocolates, lollipops, and ice cream, among other things. Coffee ice cream is the greatest method to blend the sweetness of ice cream with the rich flavor of coffee.
Surprisingly easy
Making high-quality coffee ice cream at home is surprisingly easy. In this post, we'll show you how to make a simple ice cream recipe that tastes just like real ice cream. Custard, heavy cream, and coffee are combined in this recipe to make an outrageously rich treat that your friends and family will enjoy. In this post we will tell you how to make coffee ice cream.
Ingredients for coffee ice cream
To prepare coffee ice cream, gather the following ingredients:
600 milliliters milk
540 milliliters of double cream
300g sugar
1/2 cup freshly brewed coffee 1 sprinkle of salt
6 eggs
12 tablespoons extract de vanille
A machine that makes ice cream
How to make coffee ice cream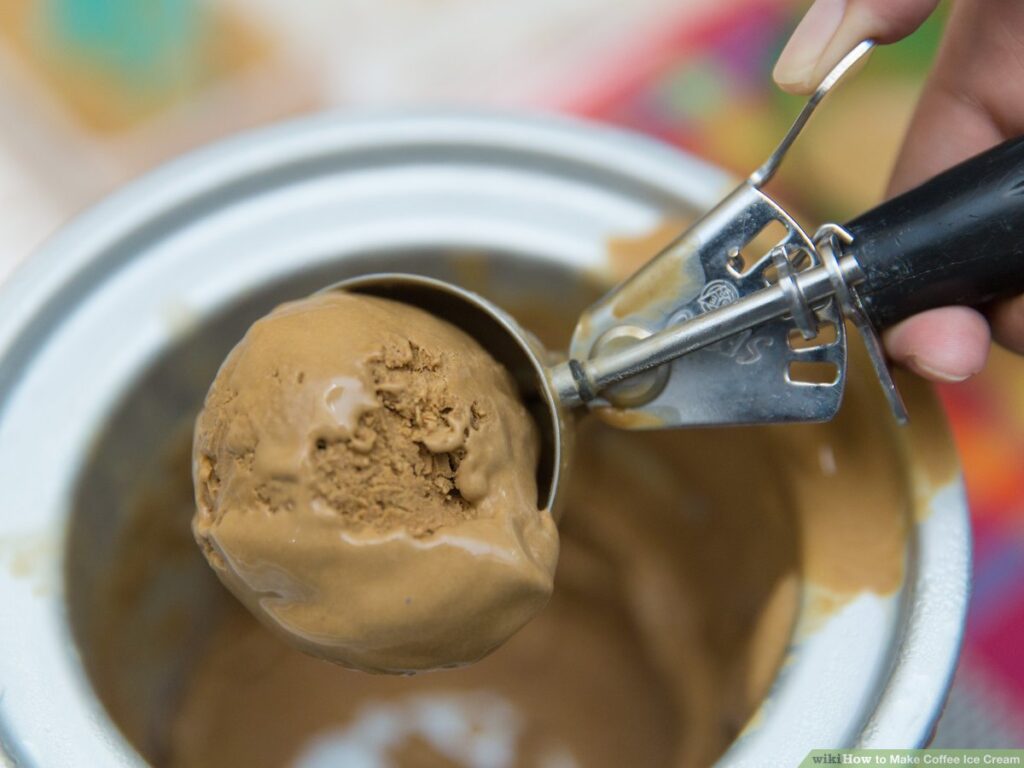 Step-by-step directions for making coffee ice cream:
Here are step-by-step directions for making coffee ice cream. Further down the page, there are additional simpler instructions. It consists of three easy steps:
Make a custard foundation first.
To make our simple coffee ice cream recipe, start by preparing a coffee custard. A 12 cup of coffee, 300g of sugar, 600ml of milk, and a sprinkle of salt are the fundamental ingredients. If you want, you may make this dish using decaf coffee, which could be a good idea if you're serving it to children.
Over medium heat
In a small bowl, whisk your egg yolks, then gently pour half of the hot milk into the eggs while whisking. The eggs and milk can then be poured back into the pot. The eggs will scramble if you pour them immediately into the heated pot. Cook the custard, stirring occasionally, over medium heat until it thickens, about 5 minutes. To keep the custard from sticking to the pan, stir it occasionally.
Step 2: Put your custard in the fridge.
Refrigerate the custard after that. However, before doing so, make sure there are no lumps in the custard. Even if you took great care not to scramble the eggs, you could have gotten a few lumps. Using a fine mesh strainer, strain the custard into a new plastic or glass bowl.
Cover your bowl with plastic wrap, making sure the plastic touches the custard's surface (to prevent a skin forming). Refrigerate the custard for at least two hours before serving.
3rd step: churn the ice cream
To finish off your ice cream, mix together the custard, ice cream, and vanilla extract before churning it in your ice cream maker. After your ice cream has done churning, either eat it right away or store it in an airtight container in the freezer. It should last approximately two weeks in the fridge.
Tips for making coffee ice cream at home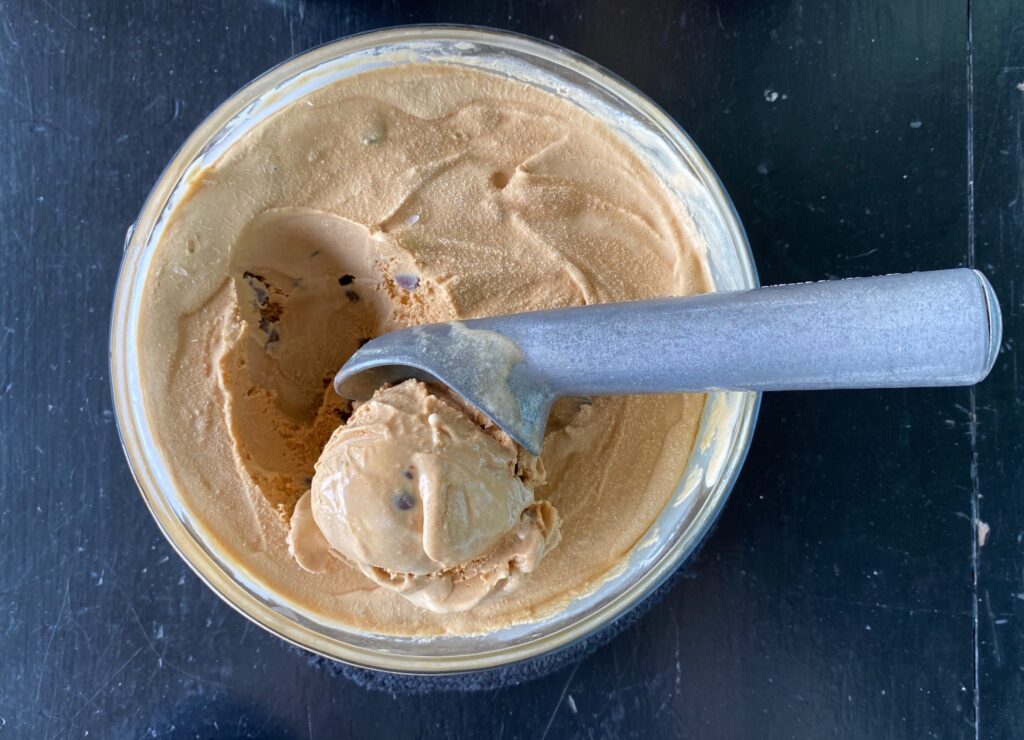 Make use of high-quality materials.
Don't cut corners when it comes to ice cream ingredients. Use free-range eggs, high-quality milk, and the finest coffee you can find (hint: our coffee subscription box has enough).
Early on, add more flavorings.
Tips for making coffee ice cream at home: When the cooked custard has cooled, add any additional flavorings you've come up with, such as chocolate chips or hazelnut syrup. This ensures that their flavors are retained in the finished ice cream. This is especially true when it comes to alcoholic flavorings and extracts.
Make sure your custard is properly chilled.
Tips for making coffee ice cream at home: Before churning, make sure the custard is 'extremely' cool. Before churning, some people store their custard in the refrigerator overnight.
Check out the Latest coffee tips on the coffeemag.ca : What are the best types of coffee beans?
Put your bowl in the freezer.
Tips for making coffee ice cream at home: A removable mixing bowl is available on certain ice cream machines. If yours does, put it in the freezer for a few minutes to get it really cold before you start churning.
Mix-ins should be kept to a minimum.
If you're going to add nuts or other ingredients to your coffee ice cream, keep them tiny. Before adding any additions, it's also a good idea to cool them.