What is Keto bulletproof coffee?
Bulletproof coffee is a rich, creamy delicious coffee drink packed with healthy fats. Bulletproof coffee, sometimes called butter coffee, is a keto drink made with coffee, coconut oil or MCT oil, and grass-fed butter or ghee. Having different ingredients than regular black coffee, bulletproof coffee has many more health benefits. This keto bulletproof coffee recipe is said to help with weight loss, and so is popular in the keto and paleo communities. If you want to learn how to make keto bulletproof coffee, stay with us and test our keto bulletproof coffee recipe. It may become your new coffee drink to fuel you with energy in the mornings.
How is Keto bulletproof coffee different from regular coffee?
Bulletproof coffee is keto-friendly because any high-fat and low-carb food is keto-friendly. Just like any other recipe that contains healthy fat and no sugar, the bulletproof coffee recipe is keto-friendly. This coffee gives you a steady boost of energy, but you won't feel the typical caffeine crash. Bulletproof coffee is filled with healthy fats, so it stops the hunger pains that many of us feel after drinking a cup of coffee.
What is Decaf coffee? And is it safe?
In this coffee, we use butter instead of milk or creamer, which makes it the creamiest, best-tasting coffee ever!
What is MTC oil and does it have any benefits?
MTC or medium-chain triglycerides or medium-chain fatty acids are a type of fat usually derived from coconut oil or palm oil. This oil is colorless and odorless. Staying liquid at room temperature, MTC oil is a good option for blending into different drinks, smoothies, and other recipes.
There are several benefits to MTC oil including:
It suppresses hunger.
It provides your body with quick and clean energy.
MTC oil can help you lose unwanted fat.
It supports immune health.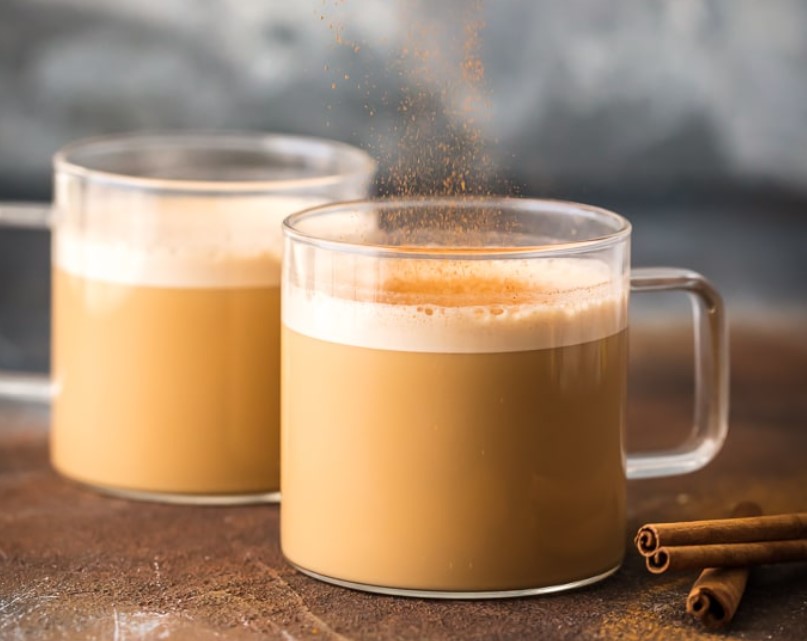 Ingredients you need to make keto bulletproof coffee
Making a keto bulletproof coffee recipe is very easy, and the coffee will taste so good.
Coffee
Butter
MTC oil
Salt and cinnamon (optional)
Directions to make keto bulletproof coffee
Brew a cup of coffee the way you always do.
Pour the coffee into a blender, add butter and MTC oil (and salt and cinnamon if you like).
Blend the ingredients until smooth.
Serve the keto bulletproof coffee hot.
What can you add to the keto bulletproof coffee?
When you make keto bulletproof coffee, you can add some cinnamon for an extra kick! But there are also other ingredients you can add to it, based on your purpose from drinking it, including:
Protein Powders
Unsweetened cocoa powder
Collagen Peptides
Stevia or Agave Nectar if you like your coffee to be sweet
What are the benefits of starting your day with keto bulletproof coffee?
Drinking keto bulletproof coffee has many more benefits for your body compared to other types of coffee, especially if you are following a paleo or keto diet. The benefits of drinking bulletproof coffee are:
Drinking bulletproof coffee gives you a longer and steadier boost of energy compared to drinking other coffees. You won't experience the coffee crash after drinking bulletproof coffee.
You might have experienced the food craving that happens when drinking coffee. Drinking bulletproof coffee helps to stop food cravings due to its healthy fats from butter and MTC oil. Having this feature, bulletproof coffee will help you with weight loss.
Bulletproof coffee is great for digestion because it contains MTCs, which are saturated fatty acids that are easier to digest than other types of fat.
To sum up, bulletproof coffee, having MTC oil, helps you feel full & satisfied, and gives you more energy, and a clear, focused mind.