Do you know what "Brazilian coffee" is? Have you ever had a taste of Brazilian coffee? Is Brazilian coffee stronger than coffee from other countries? What distinguishes Brazil as the "king" of coffee exports? Let's learn more about the Brazilian coffee that has captivated Americans and other coffee-loving cultures. We've done our best to cover all you need to know about the properties and method of preparing Brazilian coffee.
History of Brazilian Coffee
Coffee manufacturing in Brazil began in 1727, when Francisco de Melo Palheta planted the first coffee tree in the lush Brazilian soil of Para state. It traveled further south, eventually reaching Rio de Janeiro in 1770. Coffee was originally grown for domestic consumption, but by the nineteenth century, demand for coffee had skyrocketed in the United States and Europe.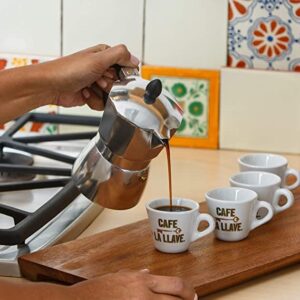 The world's greatest producer
By 1820, coffee plantations in Rio de Janeiro, Minas Gerais, and So Paulo had developed, accounting for 20% of global coffee exports. Brazil was heralded as the king of coffee exports by 1830, accounting for 80 percent of total coffee output up to the twentieth century. Brazil is still the world's greatest producer of coffee, with three billion tonnes produced each year!
Features of Brazilian coffee
Taste
Brazilian coffee is a combination of four coffee beans grown in the south of Brazil. Each coffee bean has a particular flavor, which is described below:
Quality
By establishing standards, commercial interest groups in Brazil helped increase and sustain the quality of Brazilian coffee. The Commercial Association of Rio de Janeiro (ACRio), for example, developed the sixty-kilogram bag as the norm for satisfying the need of exporters, factors, and sackers. This bag standard was implemented in an attempt to convert Brazil to the metric system between 1872 and 1873.
Types of Brazilian coffee
Catuai (red and yellow) is a high-yielding Arabica cultivar derived from the Mundo Novo and Caturra varietals. It's sweet with a Bourbon-like taste.
Mundo Novo
Mundo Novo is a natural cross between the Bourbon and Typica plants. It's a popular coffee plant due to its disease resistance. It yields more than the Bourbon varietal. This coffee bean is described as being hefty, low in acidity, and sweet-toned.
Obata
Obata is a coffee descendent of Mundo Novo and Sarchimor. It is a variety with a long history. Sarchimor is a cross between Timor and Villa Sarchi.
Is Brazilian coffee bitter?
Coffee's "strength" is subjective. The brew cycle, roast, and grind all play a role in determining whether Brazilian coffee is strong or not. But, to give you a sense of what to anticipate from Brazilian coffee and why it's so important to most coffee roasters, consider this: coffee from Brazil is the most complex.
How to make Brazilian coffee?
Cold brew
Brazils are excellent as cold brew for the same reasons stated above. The majority of consumers want their cold brew to be smooth and pleasant. Brazilian coffee is smooth and pleasant, particularly when brewed cold.
Espresso
Brazilian coffees may be found in almost every classic espresso blend. Why? These beans were created specifically for espresso. Again, it's the rich, sweet, chocolately flavor that contributes to the ideal shot of espresso.

The French Press
The French Press is well-known for producing coffee with a rich, robust body. Because the French press is a full immersion brewer, the ground coffee can be immersed in water for up to 5 minutes.
Why Is Brazilian Coffee So Delicious?
The majority of their coffee is grown from the typical Latin-American Arabica varietal, Bourbon. In Brazil, the best varieties are traded as Santos 2, and "2" is regarded the top in terms of coffee quality.
Cafe La Llave Espresso Dark Roast Coffee
The tale of Café La Llave began about a century and a half ago, when two brothers, Jose Mara and Ramón Gavia, arrived in the New World with a simple ambition — to find a better life. Their narrative began in the fertile coffee-bearing slopes of southern Cuba, where they cultivated some of the world's best coffees.
History of Cafe La Llave Espresso Dark Roast Coffee
Cafe La Llave Espresso Dark Roast Coffee (3 x 10 oz Cans), As they say, the rest is history. From producers, the brothers began roasting coffee on their estate, Hacienda Buenos Aires, winning the community's respect and admiration. It was here here that Francisco Gavia was born, and where he reared his four children, teaching them the technique of coffee-growing and roasting to perfection.