The connection between neurons of the brain and caffeine
In this article, we intend to examine the connection between neurons of the brain and caffeine. Caffeine, which is naturally present in coffee and tea, is a stimulant that is commonly used to improve mental function. Caffeine has a great effect on the brain. By blocking the neurotransmitters of adenosine receptors, it increases the brain's readiness to move and work. Caffeine also affects other neurotransmitters, including noradrenaline, dopamine, and acetylcholine. All of these neurotransmitters affect a person's mood and mental state.
The effect of caffeine on the brain
Caffeine is known to improve performance in a variety of areas, including alertness, reaction time, and information evaluation. But it should not be assumed that caffeine consumption is a shortcut to improving brain function. In a comparison between people who consumed little caffeine on a daily basis (up to 100 mg per day) and those who consumed an average of a lot of caffeine (more than 300 mg per day), the researchers found that performance improvement was negligible. And did not get better with more caffeine. Although people who consumed large amounts of caffeine per day performed better with more caffeine, this may be due solely to counteracting the effects of caffeine addiction. So in principle, by consuming more caffeine, these people get closer to their true efficiency; That is, they could do the same thing without caffeine addiction.
Check out the Latest coffee tips on the coffeemag.ca : At what age can children drink coffee?
While much research has shown that caffeine improves alertness and reactions, other research that has focused on the details of how caffeine works has concluded that, at least in some cases, it actually affects our expectations. In fact, it is due to a person's indoctrination that this substance affects his behavior and performance. People's expectation of the effect that caffeine will have on their performance (especially if they think coffee consumption will make their performance worse) is part of some of the improvements in people's performance. In other words, if people think that caffeine consumption will reduce their efficiency, they work harder and harder to compensate for the effect they expect from caffeine.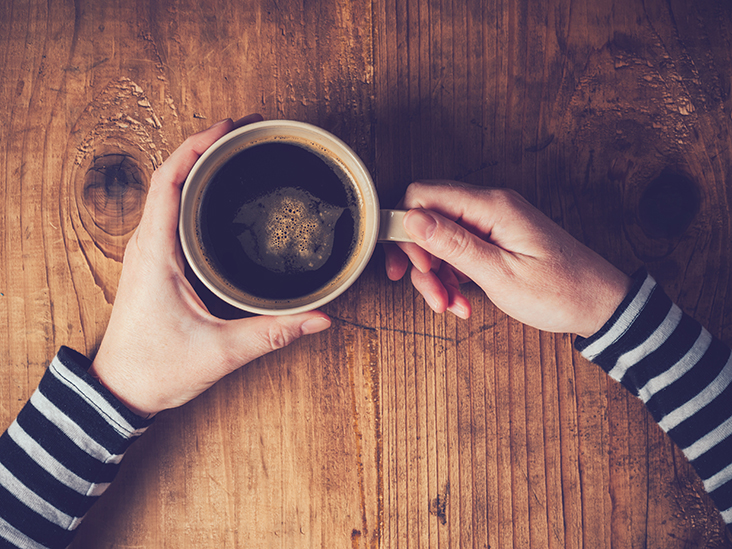 The connection between neurons of the brain and caffeine
In general, performance enhancement does not seem to be worth the high caffeine intake. The short-term beneficial effects of caffeine are offset by increased anxiety. When the effects of caffeine go away, the unpleasant symptoms and side effects of caffeine can cause a decline in brain function; The functions you expect to improve with caffeine.
A better strategy for those who drink less (about one or two cups a day) is to choose the right time to consume caffeine. By doing this, you will experience the stimulant effect of caffeine without its unpleasant side effects. Keep in mind that your performance may be reduced by caffeine.
If you consume a lot of caffeine, which means drinking an average of more than 3 cups of coffee or tea a day, this habit can have a negative effect on your health. So you may want to consider reducing your daily caffeine intake.