The story of four famous companies in producing coffee powder
There are many coffee powder-producing companies all over the world, but we have heard the name of some more than the others. In this post, we will talk about the four famous companies' stories in producing coffee powder
Nestlé S.A.
Nestlé S.A. is one of the most famous companies in producing coffee powder, but it is also one of the largest food and beverages (F&B) companies. Nestlé, having more than 2000 globally popular and local favorite brands in 187 countries, was established in 1866 in Vevey, Switzerland, by Henri Nestlé.
Check out the Latest coffee tips on the coffeemag.ca : How to brew coffee by Kalita Wave coffee maker?
At first, it was the Anglo-Swiss Condensed Milk Company. In 1867 it started to produce infant food. Henri Nestlé sold his company and factory to three businessmen. The businessmen employed chemists and skilled workers to improve the quality of production and the sales rate. In 1905, the Nestlé Group emerged after the company Henri Nestlé founded merged with Anglo-Swiss.
Starbucks Corporation
Almost everyone in the world has heard the name of this leading roaster, retailer, and marketer of specialty coffee. Starbucks, being established in 1971, now has more than 7,300 coffee shops and kiosks in the U.S. and almost 3,000 in other parts of the world. Besides a variety of coffee and coffee drinks, this Washington-based coffee powder producing company also offers Tazo teas, food items, espresso machines, and other coffee- and tea-related items.
At first, Starbucks was a store in Seattle's Pike Place Market. Howard Schultz joined the company in 1982. At that time, Starbucks began providing coffee to espresso bars and fine restaurants. In 1984, Starbucks tests the coffeehouse concept in downtown Seattle. In 1989, Starbucks had a total number of 55 stores. in 1993, Starbucks opened a roasting plant, and a year after, it opened its first drive-thru location. In the next years of the 1990s, Starbucks began serving new types of coffee including frappuccino, and extended their brand into grocery channels. By 2000, Starbucks had a total number of 3,501 in different countries including Hong Kong, Australia, Bahrain, Qatar, United Arab Emirates, and Saudi Arabia.
Today, having more than 32,000 stores worldwide, Starbucks is trying to become resource positive
Matthew Algie & Company Ltd.
Matthew Algie & Co Ltd., established in 1864, supplies coffee and tea to the catering and retail trades. This company, based in Glasgow, United Kingdom, produces coffee, tea, espresso machines, and espresso grinders.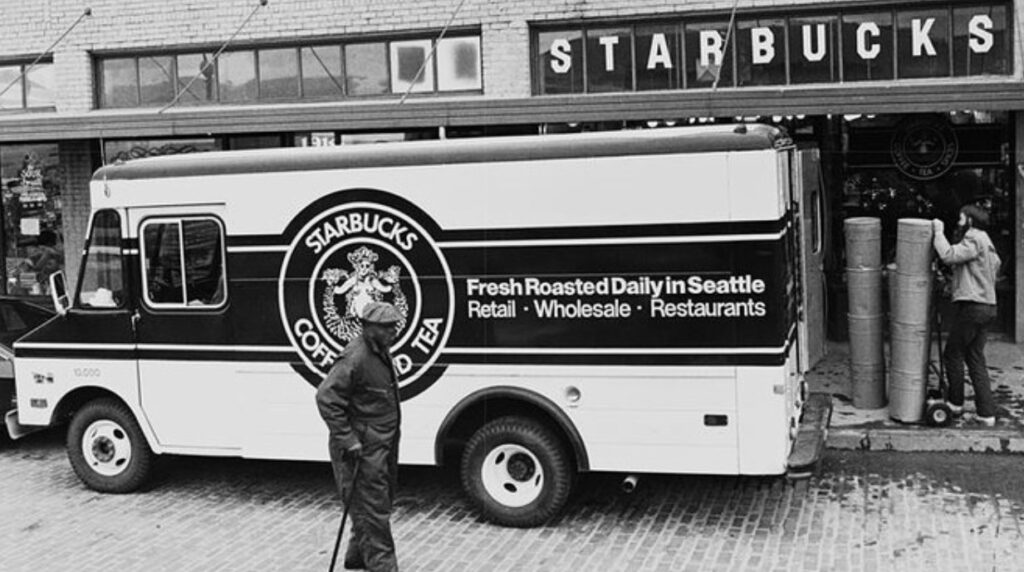 Matthew Algie, born in 1810 in Greenock, was a grocer by trade. In 1864, he set up his own tea blending and wholesale business. After World War II, Matthew Algie added coffee to his repertoire. By the 70s, Matthew Algie & Company was selling coffee machines to offices, restaurants, and hotels. In the 1980s, the company started selling its coffee across the UK. They also added bulk brew filter coffee in the 1980s and introduced their first espresso machine in 1989. In the 1990s, Matthew Algie & Company started selling "everything but the coffee" to independent coffee bars. In the 2000s, the company launched the UK's first Triple Certified espresso.
if you click on this link, you will redirect to:
Gardenmag.net
Check out the Gardening Tips on Gardenmag.net : Ever wondered about the blue lagoon is a geothermal spa in southwestern Iceland
Last year, the company launched its new brand identity and became carbon neutral for the second year running.
The Kraft Heinz Company
The last company in our list of the most famous companies in producing coffee powder is the Kraft Heinz Company. This company, manufacturing and marketing meats, coffee, cheese and dairy, condiments and sauces, refreshment beverages, and other grocery products worldwide, was established in 2015., after the Kraft Foods Group and H. J. Heinz Company merged. The company has headquarters in Chicago and Pittsburgh.
The company, having more than 37,000 employees today in over 40 countries, is one of the top 2000 largest public companies in the world according to Forbes.
Hope you enjoyed the story of four famous companies producing coffee powder.