The style of drinking coffee in Mexico
Mexican coffee can be considered a combination of strong flavor and medium roast, which with cinnamon and chocolate gives a special taste to the consumer.
This coffee is very suitable for your breakfast and afternoon with the addition of whipped cream, this coffee can be considered as a symbol of connection and solidarity between coffee and hot chocolate. In this article we intend to The style of drinking coffee in Mexico. Finally, we will teach you how to make Mexican coffee at home.
Take a look at  The style of drinking coffee in Mexico
In Mexico, coffee is not the first drink. But with the rise of café culture, coffee has also found its place among the people.
One of the most famous coffees among Mexicans is cafe de olla. Made in clay teapots, this Mexican coffee, like other common eating habits among the people of this country, is served spicy. To spice up Mexican coffee, they use a native cinnamon called Pylon silo.
History of Mexican Coffee
In the late 18th century, coffee first arrived in the Mexican state of Veracruz, and in the late 19th century, with the expansion of coffee production in Mexico, the Chiapas region became the largest coffee production center in the country.
As the growth of coffee production in Mexico increased rapidly and in 1980 about 2 million Mexicans were active in coffee production and this growth peaked in 2009 and this country is one of the top 10 countries in the world in terms of coffee production. it placed.
Most Mexican coffee is high quality Arabica and has a light and delicate taste and an acidic and dry taste.
Here we go to the "How to make Mexican coffee at home" section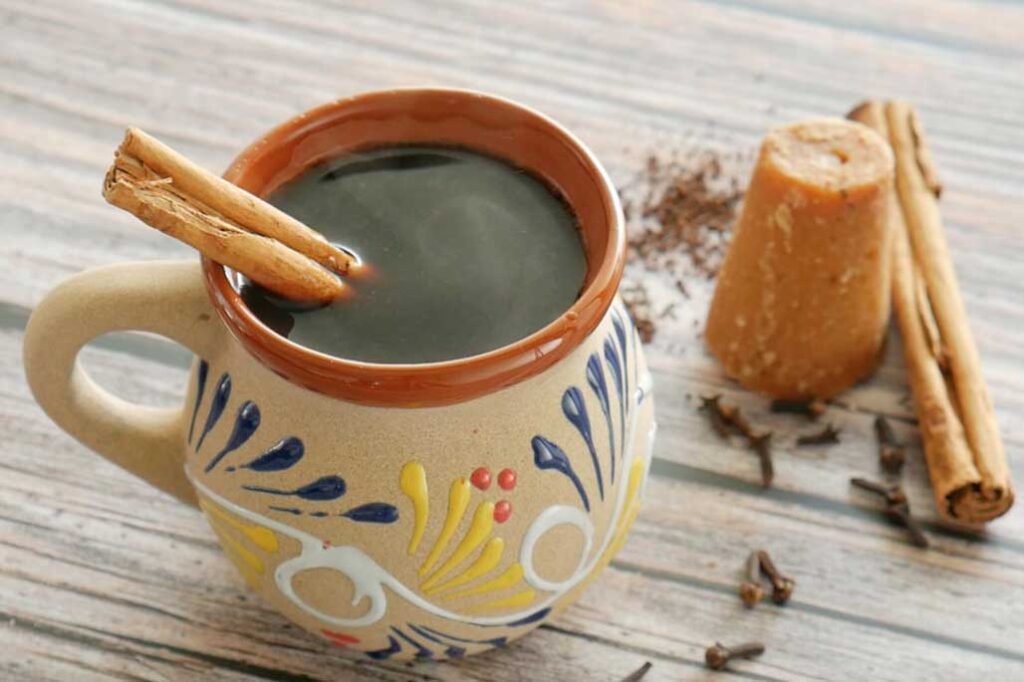 How to make Mexican coffee at home
If your nature and taste like sweet aromas rather than bitterness, Mexican coffee is definitely a good choice because chocolate and cinnamon play a major role in making this coffee.
The use of cinnamon and some cloves in this coffee creates a slightly spicy taste that distinguishes this coffee from other coffees.
if you click on this link, you will redirect to:
Gardenmag.net
Check out the Gardening Tips on Gardenmag.net : Ever wondered about the blue lagoon is a geothermal spa in southwestern Iceland
This coffee is very simple to prepare and does not require special skills and delicacy, and you can easily prepare it at home.
ingredients
3.4 cups ground coffee (regular or decaffeinated roast)
2 teaspoons cinnamon powder
5 cups water
1.2 cups high-fat milk
1.2 cups of animal cream
2 tablespoons brown sugar
1.3 cups of chocolate syrup
1 teaspoon vanilla
Tip: You can use cinnamon stick, chocolate bar and confectionery cream as a decoration and food with your coffee and also use half a spoon of cloves to create a different taste.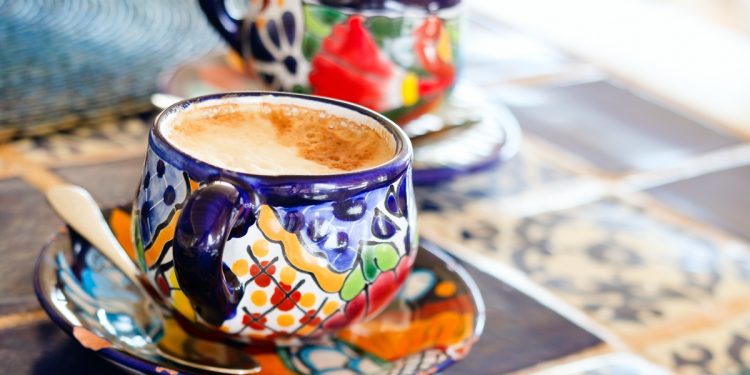 Steps of making Mexican coffee:
After collecting and preparing the necessary ingredients that we mentioned in the previous section, we go to prepare Mexican coffee, which is an easy task, and all we need is a frying pan and a mocap.
In the first step, mix the ground coffee and your cinnamon powder and pour it into the upper container of the mocap (mocap pot) and then pour your water into the lower container of the mocap and brew the coffee in the usual way.
Check out the Latest coffee tips on the coffeemag.ca : How to brew coffee by Kalita Wave coffee maker?
While your coffee is brewing and brewing, pour your milk, cream, brown sugar and chocolate syrup into your pan and set on a low heat and mix regularly, making sure the temperature is not high. Until your mixture tastes burnt.
After brewing the coffee, pour it into your pan and mix it with your milk mixture and add your vanilla to it. If you want, add your own clove spice to it.
Your coffee is for 4 people and pour it into 4 cups and then use cinnamon stick (or cinnamon powder) and chocolate and pastry cream on it as a decoration and flavoring and food with your Mexican coffee.
This coffee is also healthy because of the presence of cinnamon, which is used to increase the body's immunity against diseases such as colds.