What is the effect of climate change on coffee production?
Do you know what is the effect of climate change on coffee production? Coffee production, from farmer to consumer, is a massive sector that employs over 100 million people across the world. Every day, 85 million cups of coffee are consumed in the United Kingdom. The industry is worth ten billion dollars each year.
Disease, pests, and droughts
On a global scale, coffee production is a critical component of many countries' exports, and its absence may have disastrous economic implications for those countries. Coffee output has suffered greatly in recent years as a result of challenges such as disease, pests, and droughts. Climate change is hastening the emergence of these challenges.
Kew garden
Since the mid-1800s, Kew Gardens has been at the forefront of wild plant protection and study, and has been investigating wild coffee species for more than two decades. The majority of their study was done in Ethiopia, which is where Arabica coffee originated. Dr. Aaron Davis just released a publication describing the devastating impacts of climate change on coffee production throughout the world. Arabica coffee, along with 60% of all known wild coffee species, is now designated an endangered species, according to Dr. Aaron Davis.
The effects of climate change in Ethiopia; case studies
Kew has conducted many case studies in Ethiopia due to the unusual array of distinct species that exist there. They predicted that 'climate change effects on wild species in Ethiopia will reduce them by 85 percent by 2080′ in 2012. This has serious implications for crossbreeding novel species that are climate adaptable. Ethiopian species have historically been the only ones to succeed in mainstream coffee production, and the odds of this happening again are dwindling.
Kew team
In 2017, the Kew team estimated that climate change effects on Ethiopia's coffee production would imply 60 percent of the land exploited may become unsustainable for use by the end of the century, making the situation much worse for coffee producers.
It is not a new problem
These are dire warnings about the impact of increasing temperatures, water scarcity, and deforestation on the sector. However, this isn't a new problem; in recent history, Asia's coffee industry has been completely destroyed by warmer conditions, which have allowed fungal diseases like leaf rust to thrive and wipe out plantations.
Kew projects
Kew's study and predictions aim to support (farmers) in better understanding the hazards so that suitable intervention and planning measures, including as aided migration, forest protection, and regeneration, may be put in place. Kayon Mountain is an Ethiopian farm that we assist on a daily basis. The farm, which is owned by Ato Esmael, was founded with the goal of producing socially and ecologically responsible coffee.
Check out the Latest coffee tips on the coffeemag.ca : THINGS YOU SHOULD TO KNOW ABOUT COLD BREW COFFEE
Social and environmental awareness
What is the effect of climate change on coffee production? In today's climate, is critical, since extensive deforestation for farming and industry has damaged many communities and environments, none more so than in Brazil. Edio Miranda, a coffee grower we recently funded, is concerned about ensuring the long-term viability of his business.
Green runway
Keeping "green runways" around the land to help with soil conservation, river protection, and the preservation of native wildlife. Future generations must share this emphasis and goal of making a firm that is sustainable in all three aspects: economic, social, and environmental.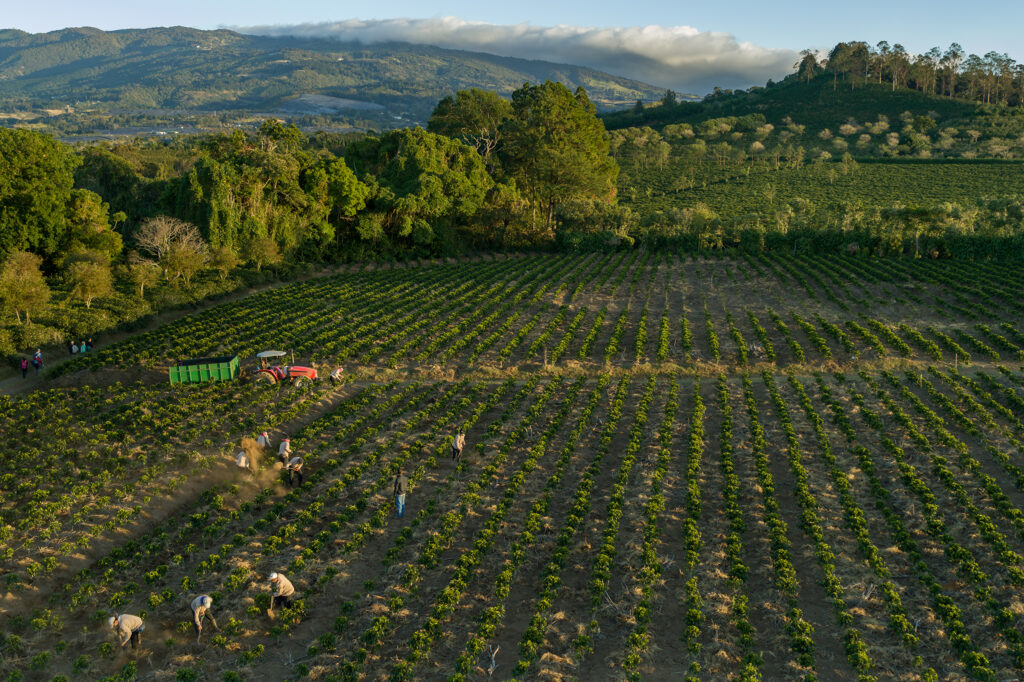 Less rainfall
What is the effect of climate change on coffee production? Less rainfall and varied seasons are required for coffee production as temperatures rise and hot seasons lengthen. The bulk of wild animals adapt to their surroundings in order to live. Due to drier circumstances, shorter wet seasons, or adaptation to humid wet conditions, they have developed climate-resistant characteristics and are disease tolerant.
Crop wild relatives
The concept of 'crop wild relatives' was first proposed at this point. Using wild species and closely related plants with disease, insect, and climatic resistance genetic resources. Cross-breeding these genes into the susceptible Arabica species is possible if they are discovered.